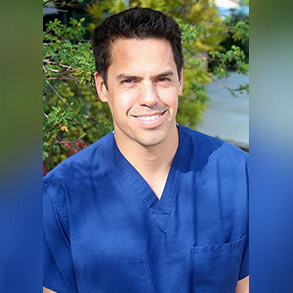 Teodoro P. Nissen, M.D., QME
---
ORTHOPEDIC SURGERY TRAINING
University of California, San Francisco, Department of OrthopaedicSurgery 2000-2005
Orthopaedic Surgical Resident American Board of Orthopedic Surgery: Board Eligible 2005
Lake Tahoe Orthopaedic Institute, Fellowship 2006 Arthroscopic and open surgical techniques for sports related injuries and trauma.
EDUCATION
University of California, San Francisco, School of Medicine 2000 Doctorate of Medicine
University of California, San Francisco, Department of Pathology 1997-1998 Post-Sophomore Fellowship
University of California, Berkeley, Bachelor of Science, Human Biodynamics 1995 Graduated with Department's highest honor
EMPLOYMENT EXPERIENCE
St. Luke's Department of Orthopaedic Surgery, Staff Orthopaedic Surgeon, 2005-preseent
Partner in multi-specialty group with focus on Sports, Trauma and Arthroplasty.
UCSF/SFGH Department of Orthopaedic Surgery, Adjunct Clinical Instructor, 2007-present Involved in the education of medical students, residents and fellows. Evaluate patients in Sports Medicine/Trauma Clinic. Involved in weekly Trauma teaching conference.
UCSF Post-Sophomore Fellowship, Department of Pathology, Fellow, 1997-1998
Responsible for processing, evaluating, and assessing histological and gross pathological specimens. Performed microscopic and gross post-mortem examinations.
UC Berkeley, Integrative Biology, Human Anatomy, Head Graduate Student Instructor, 1997

Supervised instructors and students of six undergraduate anatomy laboratories. Responsible for implementing curriculum, designing laboratory practicals and overseeing administrative responsibilities.
Read more