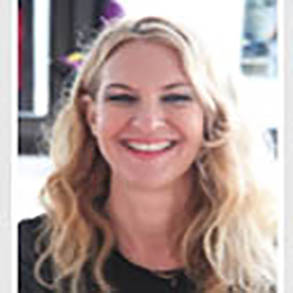 Kara L. Winter, Ph.D., QME
---
EDUCATION
Ph.D., Clinical Psychology, The Wright Institute, Berkeley, CA 1998
M.S.W., Social Work, New York University (NYU), New York, NY 1989
B.S., Political Science, University of Oregon, Eugene, OR 1985
PROFESSIONAL EXPERIENCE
QUALIFIED MEDICAL EXAMINER 2007-Present
Psychological and neuropsychological evaluations for applicantand defense attorneys in worker's compensation and personalinjury cases. Qualified Medical Examiner (QME) forthe State of California.

PRIVATE PSYCHOTHERAPY PRACTICE, Oakland, CA October 2011-Present
Provide outpatient psychotherapy to children, adolescents, and adults; EAP counselingfor adults with work-related injuries. Specialize in working with children and adults with chronic and life-threatening illnesses.Provide outpatient individual psychotherapy to adults with work-related injuries.
CLINICAL PSYCHOLOGIST October 2001-2008 Alta Bates Summit Medical Center, Herrick Campus, Berkeley, CA
OFF SITE PROGRAM COORDINATOR December 2000 - October 2001 TheWellness Community, WalnutCreek, CA
CLINICAL PSYCHOLOGIST November 2000 - November 2001 AIDSHealthProject, Outpatient PsychiatryDepartment, San Francisco, CA
CLINICAL PSYCHOLOGIST September 1999 - November 2000 KaiserPermanenteOutpatientPsychiatryDepartment, Martinez,CA
BEHAVIORAL MEDICINE SPECIALIST October 1999 - April 2000 KaiserPermanenteDepartmentof Medicine, Antioch,CA
Read more